Development & Inclusion Centre for Excellence
What is DICE?
The Developmental and Inclusion Centre of Excellence, known as DICE, streamlines our approach to the Behavioural, Wellbeing and Learning needs of students at Carrington School. Identification, Intervention and Impact are the core components. It is a model based on a tiered approach, and has been developed by adapting the Graduated Response model from the SEN Code of Practice (2015) and utilising the Surrey Profiles of Needs (2019). 
Aims
To establish Carrington School's Early Help offer and manage this in-house (where possible)
To clearly signpost to students, families and staff what interventions are in place to support students
To respond to the needs of our students, particularly the most vulnerable
To streamline previous processes and ensure Identification, Intervention and Impact are appropriate to each student's needs
To improve communication between staff who are all working with all young people at Carrington School
All staff make a contribution to DICE in their various roles. Key DICE staff include:
Assistant Headteacher – Quality of Inclusion (DDSL)
Assistant Headteacher – Teaching and Learning
Assistant Headteacher – Developing Attitudes (DSL)
Key Stage 3 (KS3) Co-ordinator
Key Stage 4 (KS4) Co-ordinator
Heads of Year
Assistant Heads of Year
Tutors
SENCo
Deputy SENCo
Home School Link Worker (HSLW)
Teaching Assistants
EAL Co-ordinator
SEN Admin Support
Student Services / Medical
Attendance Officer
Referrals can be made for various interventions offered and run by a range of staff who contribute to DICE. For example: Assistant Headteachers; the newly appointed Key Stage Co-ordinators; the SENCo and Deputy SENCo; Heads of Year and Assistant Heads of Year; and the also newly appointed Home School Link Worker.
A Young Carer is a child or young person under the age of 18 who helps to look after a relative with a disability, illness, mental health condition, or drug or alcohol problem. This might include looking after parents or siblings. Young Carers may be asked to do extra jobs in and around the home, such as cooking, cleaning or helping someone get dressed and move around. Young Carers may also give emotional support, and a lot of physical help to a parent or sibling who's disabled or ill.
Young Carers, and the associated events for students who are involved, is a key strength of Carrington School. It is run by Mrs Rickard, one of our Teaching Assistants and supported by Mrs Cripps, another of our Teaching Assistants and Mrs Hymas, our Librarian.
Students also attend an annual pantomime in memory of a former member of staff, Mrs Roy who was a Pastoral Co-ordinator, and originally set up the Young Carers group. This was a personal request for donations from her funeral to be used for purpose of the pantomime.
Students are referred via the Head of Year or the Special Educational Needs (SEN) Teams. They meet every other Friday in the Library for lunch, and are invited via their Tutors. Snacks can be requested; card and board games are played and there is time to simply enjoy, have fun and talk.
We also take part in the Young Carers Awareness Day which is held annually at the end of January. Students contribute towards and run a Bake Sale on this day with all proceeds going towards future events for Young Carers at the school.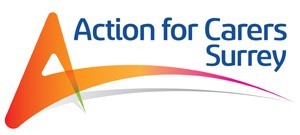 Furthermore, we have links with Surrey Action for Carers and some students take part in activities arranged by them out of school and can be visited in school by their Support Workers. They have also attended Young Carers lunches.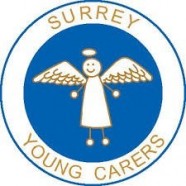 We are also working towards the Surrey Action for Carers Angel Award to demonstrate that we are a 'young-carer friendly' school. Please use our Social Media pages to keep updated on our progress.
Please see the Action for Carers website for more information.