Safeguarding
Leaders and governors ensure that pupils are safe in school. Pupils feel safe and their parents are confident the school is a safe place.
Ofsted 2019
We are committed to safeguarding and promoting the welfare of children, and expect all staff and volunteers to share this commitment.
This means that we have a Child Protection Policy and procedures in place. All staff, including supply staff, volunteers and governors, must ensure that they are aware of these procedures. Parents and carers are welcome to read the policy here.
Sometimes, we may need to share information and work in partnership with other agencies when there are concerns about a child's welfare. We will ensure that our concerns about our students are discussed with parents/carers first, unless we have reason to believe that such a move would be contrary to the child's welfare.
 

Mr Lockhart, Assistant Headteacher KS4

DSL

Miss Akhavan, Assistant Headteacher KS3

Deputy DSL

Mrs Davis, Head of Year

Deputy DSL 

 

Mrs Carroll, Home School Link Worker

Deputy DSL

Mrs Hampson, Route 4 Coordinator

Deputy DSL

Miss Manzoor, Head of Year

Deputy DSL
Mr Miles, Teacher of Geography

Deputy DSL

Mrs Bell, Route 3 Coordinator

Deputy DSL
If you are concerned about a child's welfare, or have any questions about safeguarding at Carrington School, please contact DSL@carringtonschool.org.
You can report online safety concerns direct to CEOP by clicking this button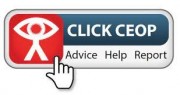 Safeguarding is everyone's responsibility